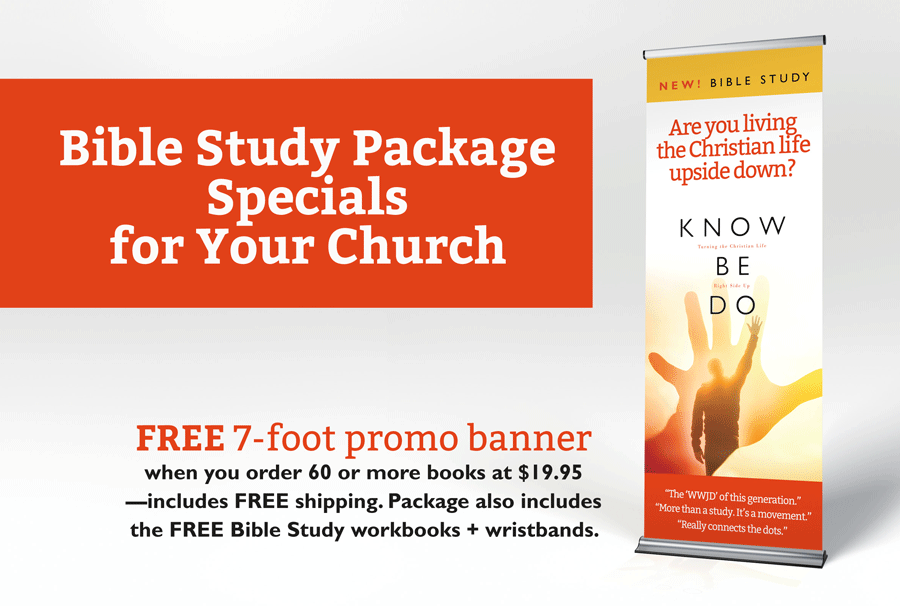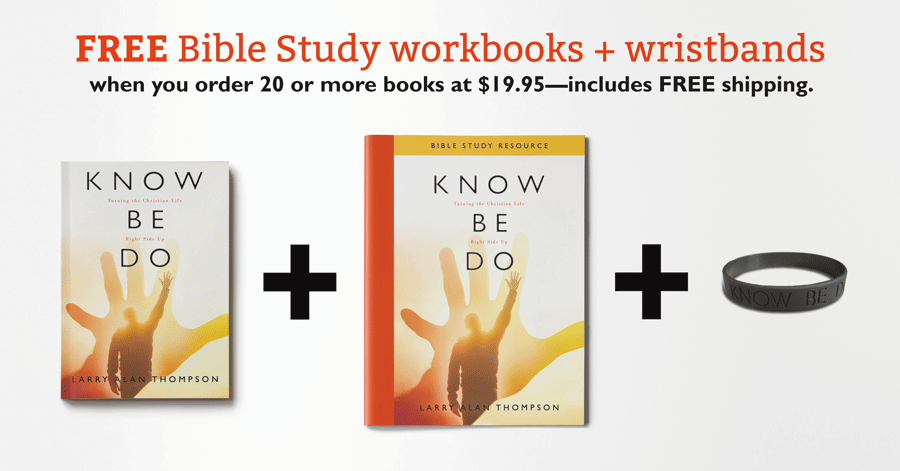 Plan a Know Be Do Bible Study in your church—and save! Order 20 or more books at $19.95 direct from LarryAlanThompson.com and get the Bible Study workbooks + wristbands FREE—a $28 value—plus it includes FREE shipping! Order 60 or more book packages, and you also get a 7-foot promo banner FREE.
The $19.95 package special contains:
Know Be Do softcover book
Know Be Do Bible Study Resource, workbook containing 13-sessions
Know Be Do wristband
A discipleship resource that's ideal for all types of believers, Know Be Do is a perfect Bible study for:
Adult small groups
Student (middle school, high school, and college) groups
Men's groups (see how one church is reaching men through Know Be Do)
Women's groups
Leadership groups
Weekend or one-day retreats
Seminars or leadership training events
Sermon series, such as Sunday mornings or evenings, Wednesday evenings, or after-Easter series
To order the Know Be Do Bible Study Package Special, contact us at [email protected] or 859.327.3337 today!
Request a complimentary review package
If you would like to check out the Know Be Do book + workbook first-hand for possible use in your church, please email [email protected] or call 859.327.3337. You can also read excerpts here.
Bulk discounts also available on orders of 20 or more Know Be Do books—softcover or hardcover—or Bible Study Resource workbooks.